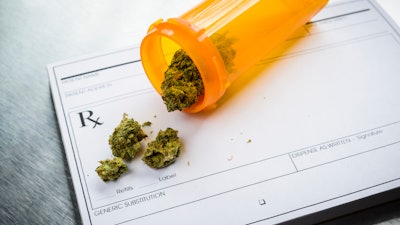 iStock
Leafwell, a telehealth services provider for the medical cannabis industry, said its Partner Program has assisted over 15,000 patients in obtaining medical cannabis certifications, generating more than $27 million in revenue for partner dispensaries.
The company said its Partner Program offers dispensaries a transparent way to increase revenue without hidden fees.
The Leafwell Partner Program, available to dispensaries in states where medical cannabis legislation is in place, is designed to cultivate a relationship between Leafwell and its partners. In addition to its direct financial benefits, the program fosters a sense of community among its partners through collaborative promotions, marketing initiatives, and information sharing.
The result is an all-encompassing support system for patients and dispensaries that prioritizes accessibility, efficacy, and ethical business practices.
Emily Fisher, founder and CEO of Leafwell, explains how the company meets the needs of an evolving and unpredictable industry.
"The uncertain nature of the cannabis market has taken a toll on businesses," said Fisher. "We recognized that companies needed creative solutions to face their challenges without imposing additional financial strain. This set us on the path to developing a solution that aids cannabis companies in maximizing their revenue potential while keeping their operational costs in check."