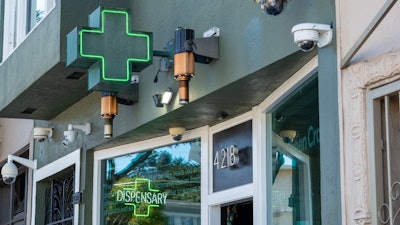 iStock
The Marijuana Policy Project today released a new report on tax revenue generated from legal adult-use cannabis in the U.S.
Through 2022, states have reported more than $15.1 billion in tax revenue from cannabis sales since 2014 when Colorado and Washington legalized.
In 2022, states generated more than $3.77 billion in cannabis tax revenue from adult-use sales.
According to Toi Hutchinson, president and CEO of the Marijuana Policy Project (MPP), the revenue is being used to fund crucial social services, like education, alcohol and drug treatment, veteran services, job training and reinvestment in communities disproportionately affected by the war on cannabis. She says the states that lag behind are doing a disservice to their constituents and leaving money on the table.
While cannabis sales have continued to generate billions in annual tax revenue, 2022 marked the first year with a decrease in tax revenues compared to the prior year.
Even as new states came online last year, total state cannabis tax revenue dropped to $3.77 billion in 2022 from $3.86 billion in 2021.
Prior to 2022, every legal state saw annual increases in cannabis tax revenue. However, six states with the most mature markets backslid in 2022. While 2022 figures were down from 2021 in more mature markets, they were still higher than any year pre-COVID for each state.
Twenty-two states have passed laws to legalize cannabis possession for adults 21 and older. All but two of them — Maryland and Virginia — have also legalized, regulated and taxed cannabis sales. Maryland Gov. Wes Moore is expected to sign a bill to legalize and regulate sales.
Several other states are building strong momentum to legalize adult-use cannabis in 2023, including Minnesota, New Hampshire and Ohio.
2022 State-by-State Totals:
Alaska: $28,649,408
Arizona: $223,863,799
California: $1,074,560,287
Colorado: $305,034,034
Illinois: $562,119,019
Maine: $25,329,534
Massachusetts: $250,710,415
Michigan: $326,049,074
Montana: $41,989,466
Nevada: $196,952,338
New Jersey: $20,139,655
New Mexico: $36,684,235
Rhode Island: $579,439
Oregon: $150,316,424
Washington: $529,443,420
Vermont: $2,363,000
Year-by-Year Totals:
2014: $68,503,980
2015: $264,211,871
2016: $530,521,110
2017: $736,534,982
2018: $1,308,693,928
2019: $1,749,459,667
2020: $2,814,837,199
2021: $3,866,974,690
2022: $3,774,783,548
Cumulative Total: $15,114,520,975