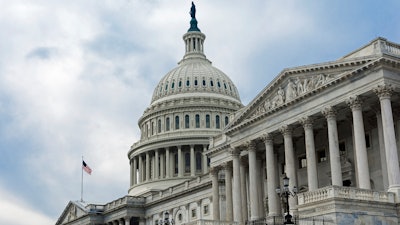 iStock
The Senate Committee on Banking, Housing and Urban Affairs conducted an oversight hearing today to examine the challenges federal banking policy poses to cannabis businesses, employees and the states that regulate them. Witnesses included Sen. Jeff Merkley (D-OR) and Sen. Steve Daines (R-MT) who provided testimony outlining the difficulties their states are facing due to a lack of access to banking in the cannabis industry.
Senators Merkley and Daines recently introduced the Secure and Fair Enforcement (SAFE) Banking Act, along with 38 original cosponsors. The legislation would amend federal statute to allow banks and financial institutions to do business with the cannabis industry without fear of running afoul of federal laws intended to keep illegal drug transactions out of the banking system. The House has passed its version of the SAFE Banking Act with wide bipartisan margins seven times during previous congresses.
Advocates are pleased the Senate is taking up this issue and are urging Senate leadership to schedule a committee hearing and markup for the SAFE Banking Act (S.1323) as soon as possible.
In his written testimony to the committee, National Cannabis Industry Association (NCIA) co-founder and chief executive officer Aaron Smith underscored the need for immediate congressional action on the cannabis banking issue.
"Comprehensive reforms that would align federal law with the growing number of states regulating cannabis and end the harms associated with decades of failed prohibition are sorely needed. However, the legislative process to achieve those reforms is likely to take several more years and the crisis states are facing due to outdated banking policy demands urgent action," wrote Smith. "The Senate has a unique opportunity to solve the dangerous and unnecessary crisis by passing the Secure and Fair Enforcement (SAFE) Banking Act."