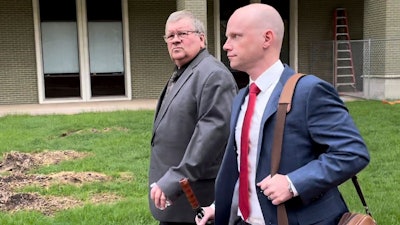 AP Photo/Joey Cappelletti
GRAND RAPIDS, Mich. (AP) — A fourth person pleaded guilty Friday in an investigation of bribery at the now-defunct Michigan marijuana licensing board.
A lobbyist, Brian Pierce, said he conspired to give $42,000 and other benefits to Rick Johnson to help clients with marijuana license applications before the board was disbanded in 2019.
Johnson pleaded guilty in April, admitting that he accepted at least $110,000 in exchange for approving applications. A businessman and another lobbyist have also pleaded guilty in the FBI investigation.
Johnson, a former Republican state lawmaker, served as speaker of the House from 2001 through 2004.
Gov. Gretchen Whitmer abolished the medical marijuana board a few months after taking office in 2019 and put oversight inside a state agency.
Michigan voters legalized marijuana for medical purposes in 2008. Voters approved the recreational use of marijuana in 2018.