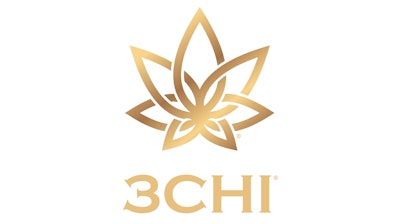 3CHI
3CHI announced the introduction of Delta Specific (D-SPEC), a high-performance liquid chromatography (HPLC) testing method that offers accuracy and reliability in determining the contents of hemp-derived products.
While testing method development can run into the tens of thousands of dollars, 3CHI is giving away D-SPEC for free to cannabis labs and crime labs to bring much needed standardization to the industry.
D-SPEC is designed to achieve four essential objectives:
Unparalleled accuracy in determining hemp product contents:

By surpassing the capabilities of previous HPLC methods, D-SPEC provides a more precise and comprehensive analysis of the chemical makeup of hemp products.

"Fingerprint" chromatogram for counterfeit detection: D-SPEC's unique "fingerprint" chromatogram offers a detailed representation of a product's chemical makeup, which can be compared with batch testing results to definitively establish the authenticity of the product. This advanced feature empowers manufacturers to protect their brands from counterfeiting and guarantee the integrity of their products.
Accurate determination of ∆9-THC amounts and legality: D-SPEC's exceptional precision extends to the measurement of ∆9-THC concentrations in hemp products, accurately assessing their compliance with federal and state regulations. This vital capability not only ensures adherence to legal requirements but also promotes the safety and effectiveness of hemp products for consumers.
Precision formulations for improved cannabis product consistency: The advanced capabilities of D-SPEC allow for the development of precision formulations that significantly enhance the consistency of cannabis products. This breakthrough ensures that consumers experience uniform, reliable effects across different batches and product lines.