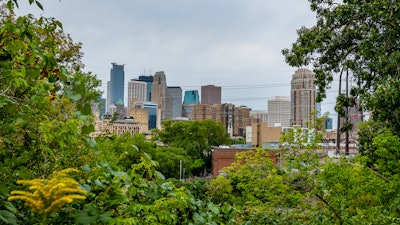 iStock
Minnesota has launched a website for its Office of Cannabis Management ahead of Governor Tim Walz's expected signing of an adult-use recreational bill next week.
The state has outlined key points for its planned recreational launch:
The regulatory framework will take time to develop and will require input from communities throughout the state. More information for businesses interested in participating in Minnesota's adult-use, medical and lower-potency hemp edible markets will be posted on this website when available.
The legislation proposes that retail sales for adult use cannabis in Minnesota begin in the first quarter of 2025.
Beginning Aug. 1, 2023, the legislation will allow Minnesotans to possess and use certain amounts of cannabis and cannabis products.
The legislation allows adults age 21 and older to possess or transport up to 2 ounces of cannabis flower, 8 grams of concentrate and 800 milligrams of edible product (including low-potency hemp-derived product). An adult may also possess up to two pounds of cannabis flower in a private residence.
Minnesota will continue to have a Medical Cannabis Program, which will move from the Minnesota Department of Health to the Office of Cannabis Management effective March 1, 2025.
Lower-potency hemp edibles will continue to be sold. Regulation of these products will move to the Minnesota Department of Health, and then transfer to the Office of Cannabis Management on March 1, 2025.