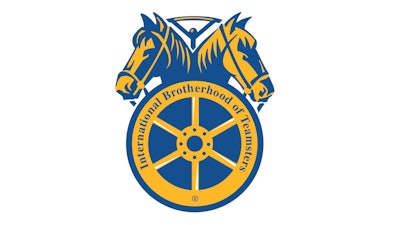 Editor's note: This article has been updated with additional comments from a Teamsters spokesperson.
Drivers at Amuse, a cannabis distribution company in Southern California, have voted to join Teamsters Local 630.
Elias Valenzuela Jr. is a driver and member of the organizing committee who was previously a member of the United Auto Workers. He became interested in organizing Amuse when he saw a worker from a different company dropping off product in a cannabis Teamsters shirt.
"When we first started handing out authorization cards, almost everyone signed up – it was really quick," Valenzuela said. "People realized that this company isn't moving with us, and we have to move up. A message I have for other cannabis workers about why they should unionize is corporate greed is still strong and alive, and it's never going away until we stand up and say enough is enough."
According to Matt McQuaid, Teamsters spokesperson, greater staffing levels would go a long way towards improving safety on the job. "With regards to day-to-day operations, the workers want to make sure that there is a process in place that allows their voices to be heard and for their needs and concerns to be addressed," he says. "The workers also want regular wage increases, most of them haven't had a single raise since they started working there."
According to McQuaid, the workers voted to unionize with 59 percent voting in favor.
Established in 1937, Teamsters Local 630 represents workers in various industries.
"We look forward to getting them a strong contract that addresses the issues that are important to them – security, regular wage increases, respect and a voice on the job," said Lou Villalvazo, Local 630 Secretary-Treasurer.
Cannabis Equipment News reached out to Amuse, but the company didn't respond to our request for comment.