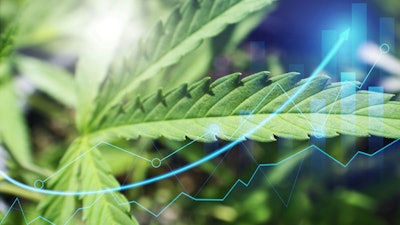 iStock
BDSA and Management Science Associates, Inc. (MSA) today announced a strategic alliance to revolutionize cannabis market insights. This collaboration marks a significant milestone in the industry, bringing together the expertise of both organizations to provide unparalleled data collection, reporting and analytical capabilities to those participating or interested in the cannabis market.
BDSA and MSA will collaborate on various fronts, including offering industry cross-analysis between BDSA's clients focused on the cannabis industry and MSA's clients in the CPG, health care and government sectors, and providing in-depth technical support to clients with complex data requirements.
One of the key advantages of this collaboration is MSA's unique, patented and HIPAA-compliant methodology for de-identifying protected health information. Combined with BDSA's comprehensive data, this methodology enables statistical analysis of consumers and delivers groundbreaking insights into the intersection of purchasing cannabis and pharmaceuticals for health care needs. For the first time, statistically significant cannabis consumption and real-world health care data will be combined to identify the impact of cannabis consumption on consumer health and purchasing. Pharmaceutical, consumer packaged goods (CPG), government agencies, academia, health care and cannabis companies eagerly anticipate these insights.
"Our collaboration with MSA will revolutionize our clients' understanding of how cannabis addresses diverse consumer needs," said Roy Bingham, co-founder and CEO of BDSA. "With half the population having consumed cannabis in the past six months, this is no longer a niche category only of interest to those within the industry. This partnership will provide actionable, revenue-driving audience, sales impact and forecasting opportunities to companies inside and outside the cannabis industry."
Through this strategic alliance, BDSA and MSA resolve critical issues for their clients. Manufacturers contemplating entry into the cannabis industry often face the challenge of limited visibility into cannabis dispensary sales. The integration of BDSA's data with MSA's reporting and analytical capabilities empowers manufacturers to target the right products to the right consumer audience, eliminating the guesswork.
"We are excited to partner with BDSA to expand our data portfolio to include critical sales insights from cannabis dispensaries," said Stephen Gongaware, executive vice president of business development at MSA. "This collaboration will benefit companies both inside and outside the cannabis industry, helping them navigate this rapidly evolving landscape. Our joint analysis across datasets will help size new audiences and revenue opportunities and our ongoing study will shed light on the impact of cannabis purchasing on pharma, tobacco and alcohol audiences, usage and purchasing."
For BDSA clients, this alliance opens new doors of opportunity. By merging BDSA and MSA data and analytics, expanded insights are made available, including cross-category purchasing and impact, medical audience segmentations, opportunity sizing, fair share reports and longitudinal customer analytics. The collaboration between BDSA and MSA promises to reshape the understanding of cannabis consumers, uncover transformative insights and drive growth and innovation in the cannabis, CPG and pharma categories.