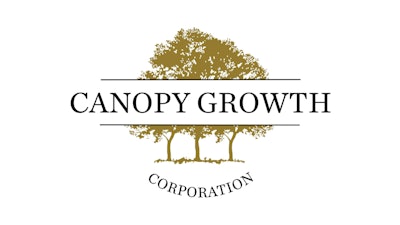 Canopy Growth
Canopy Growth announced today that it has completed the sale of its facility in Modesto, CA.
With the completion of this transaction, Canopy Growth has now sold five facilities for proceeds of CAD$81 million since April 1, 2023, and anticipates generating up to a total of CAD$150 million from facility divestitures by September 30, 2023.
These divestitures are aligned to the organizational transformation as announced during the company's prior fiscal year and provide improved liquidity, while also supporting the Company's path to profitability through the corresponding operational expenditure reductions from no longer operating these sites.
"Today's announcement reflects our continued focus on strengthening Canopy Growth's balance sheet and demonstrates the rapid execution of our transformation to an asset-light, North American focused cannabis business on an accelerated path to profitability," said David Klein, CEO, Canopy Growth. "The proceeds from this transaction further the achievement of our target of CAD$150 million in total proceeds from facility divestitures by the end of September 2023, enabling us to efficiently reduce our overall footprint and strengthen our financial position."