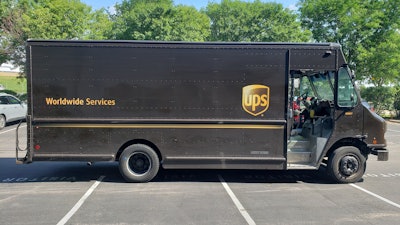 David Mantey
Tense contract negotiations between UPS and the International Brotherhood of Teamsters in recent weeks have underscored how disruptive a work stoppage at a major parcel carrier could be for all businesses — even those that don't use UPS.
The sides on Tuesday announced a tentative agreement on a deal that would avert a walkout by some 340,000 unionized UPS workers that was slated to begin Aug. 1.
Some cannabis industry stakeholders had hoped to temporarily switch to other logistics providers, like FedEx or DHL, in the event of a strike, but those companies simply don't have the bandwidth to take on a sudden influx of volume. FedEx, for example, struggled to keep up with the surge of shipments during the coronavirus pandemic.
During the last UPS work stoppage in 1997, FedEx reportedly told existing clients that they could take on up to 10% more volume from their current partners, but they couldn't be a stopgap for new clients — new customers were asked to sign long-term agreements with the company if they wanted to use their services, according to a former FedEx employee.
Although UPS has strict rules against shipping cannabis products, even for medicinal purposes or in states where recreational cannabis is legal, a work stoppage could be very disruptive to other parts of the business, such as packaging, machine parts or other components.
"The potential UPS strike could create serious delays for cannabis companies, especially as it relates to packaging components," said Bryan Gerber, founder and CEO of cone supplier HARA Supply. "As we saw during the pandemic, supply chain disruptions can have a massive fallout that affects all corners of a market. Operators can prepare for the potential stoppage now by doubling up on raw materials and packaging."
A strike would also have far-reaching implications, including increased costs for ancillary businesses.
"The strike would force cannabis companies to find alternative shipping services, which are potentially more expensive," said Andrew Bliss, business development manager at Spark Sourcing, which provides sustainable packaging to the industry. "Increased operating costs would mean less money to invest in sustainable packaging. Though our solutions with eco-shell are comparably priced with virgin plastic products, even a very slight increase in cost would be a deal breaker during the strike."
The parties still have a few details to hammer out before the tentative five-year contract takes effect, but if the new pact is signed, the Teamsters say it will be a "historic" and "overwhelmingly lucrative" agreement that will mean higher wages for workers and air conditioning in delivery trucks.