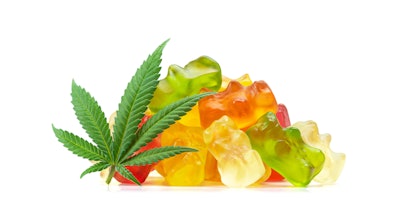 iStock
A new meta-analysis (an analysis of past research) published by the scientific journal Addiction has found that cannabis legalization is associated with increased rates of cannabis poisoning. The risk of cannabis poisoning was higher among studies that focused on children.
Cannabis poisoning occurs when too much cannabis is consumed at one time. The effects of cannabis poisoning include lethargy, drowsiness, dizziness, hypertension, palpitations, tachycardia (elevated heart rate), nausea, vomiting, irritability, agitation, coma, and slowing of the central nervous system. Cannabis use in children (usually inadvertent) is of particular concern as children have the potential for severe toxicity, including coma and neurological and cardiovascular effects.
The analysis pooled the results of 30 studies, including ten abstracts from major clinical toxicology conferences. The studies reported a general rise in the rate of cannabis poisoning after cannabis legalization or decriminalization. However, results among the studies are highly heterogenous, and most of the evidence comes from the USA and Canada, which might not apply in other countries that have legalized or decriminalized cannabis. Studies that focused on the medical use of cannabis reported a higher risk of poisoning and were less heterogenous than those that included the recreational use of cannabis. Studies that did not report a statistically significant change for overall poisoning often found increases among subgroups, such as children or intensive care admissions.