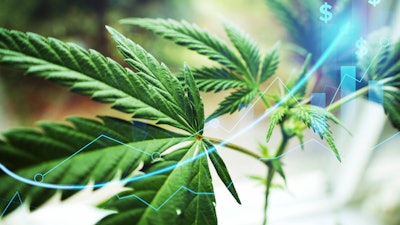 iStock
Multi-state cannabis operator Verano reported a slight boost in quarterly revenue thanks to increased sales in some of the newest east coast markets.
The company said revenue for the second quarter 2023 totaled $234 million, up 5% from $224 million for the second quarter 2022. It pinned the increase on stronger retail and wholesale adult-use sales in New Jersey and Connecticut, slightly offset by retail declines in Pennsylvania and Arizona.
Despite the rise in revenue, Verano saw its net loss for the second quarter expand to $13 million, versus a loss of $10 million in the same quarter of 2022. It attributed the wider loss to an increase in interest expense and income tax.
"We successfully grew our retail footprint, launched our new On the Rocks solventless extracts and line extensions across our most popular brands in core markets, increased our retail and wholesale revenue in key states, strengthened our executive leadership team with key internal promotions, and leveraged our deep experience transitioning markets by welcoming adult use customers at our four Maryland Zen Leaf dispensaries on July 1," said Verano CEO George Archos. "Since inception, we've built a sustainable business that has never depended on federal reform, and I remain confident in our ability to continue thriving in the current environment, bolstered by the strength of our brand portfolio, our expanding geographic footprint, and our increased free cash flow guidance for the remainder of 2023."