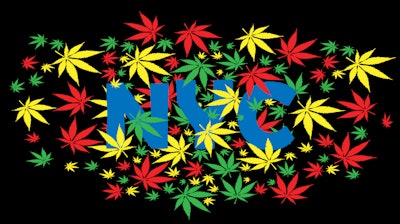 iStock
New York's still emerging legal cannabis market could eventually bring in massive sales.
Headset, a cannabis data and market intelligence firm, predicts the market could see retail sales totaling $3.5 billion once it's up and running. The company based its projections on the state allowing up to 300 retailers to operate and used other legal markets as reference.
"The potential grows further when considering the possibility of retail outlets exceeding the 300-mark and addressing other hurdles, such as the burgeoning illicit market. Other regions have reported per capita spends of more than $200, a figure influenced by license counts and distinct legislative factors," wrote Headset in a blog post.
But New York's cannabis market has a long way to go before even coming close to those projections. As Headset points out, the state recently reported only $16.5 million in sales during the first four months of 2023.
"This figure falls substantially short of the vast potential that experts predicted. As we approach the end of August 2023, only 18 of the proposed 300 brick-and-mortar stores are functional, and a mere 5 are offering delivery services. Rather than surging forward, it feels like the market is trudging along," wrote Headset.
New York's cannabis ambitions have been limited so far by legal challenges along with a restrictive licensing system. "Each of these obstacles, in isolation or combined, has markedly curtailed the industry's progression. The consequence of these challenges is clear: New York is on the brink of a significant economic opportunity, with a vast reservoir of untapped potential revenue and employment prospects waiting to be explored."