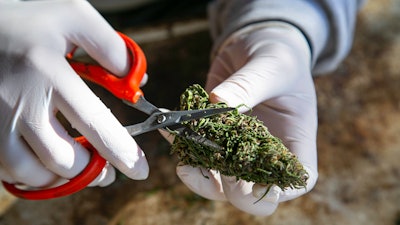 iStock
BZAM, a Canadian cannabis producer, said it has implemented the final phase of its plan to "unlock company-wide synergies" following the merger of BZAM Holdings Inc. and The Green Organic Dutchman Holdings (TGOD).
The plan has focused on eliminating redundant facilities; realigning the company's production activities across remaining sites to maximize efficiencies; and reducing selling, general and administrative (SG&A) expenses to achieve its goal of positive EBITDA. In particular, the implementation of this last phase results in focusing the scope of activities at its Pitt Meadows, BC facility and concentrating other activities at its Ancaster, ON facility, which together allow the company to reduce headcount by more than 90 additional personnel.
BZAM now anticipates third-quarter net revenue of at least CAD$20.3 million, a 5% increase vs. the prior quarter. The company also said completion of post-merger synergy plan in the third quarter substantially progresses its objectives of positive EBITDA heading into the final quarter of 2023.
"It is no secret that the Canadian cannabis industry needs to work through a period of consolidation. While not an easy road, we are proud to be one of the companies leading the charge – and demonstrating what is possible when two consumer favourites combine, focus on sales and our customers, while shedding costs and streamlining operations. The changes we have implemented following the Merger position the Company to thrive in both the Canadian and international markets going forward," said BZAM CEO Matt Milich in a statement.