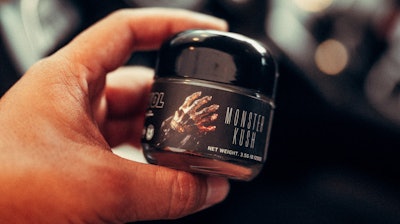 Carma HoldCo Inc.
American rap artist Future's cannabis brand, Evol by Future, is now available in Nevada with cultivator Redwood Cultivation.
The rollout starts today with eighths (3.5g) of pre-packaged Monster Kush, with more products to follow in the months ahead.
Future is working with Carma HoldCo, the global branding and licensing company behind some of the nation's fastest-growing cannabis brands, including Tyson 2.0, Rick Flair Drip and Immortal by Hulk Hogan.
Evol by Future upcoming line is expected to incude THC, CBD and Delta 8/9 products. The brand was previously only available in California.
"Millions of people regard Future as one of the most influential artists of this generation. So we're thrilled to collaborate with Future and Carma HoldCo to introduce his suite of premium EVOL by Future THC products," said Paul Schloss, president and CEO of Redwood Cultivation.
According to Schloss, Evol by Future's blunts, pre-rolls and concentrates will be available in Las Vegas in Q4.