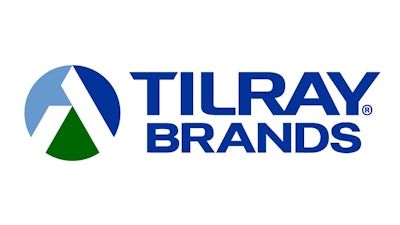 Tilray Brands today announced that it has closed the previously-announced all-cash acquisition of eight beer and beverage brands from Anheuser-Busch, including the associated breweries and brewpubs of Shock Top, Breckenridge Brewery, Blue Point Brewing Company, 10 Barrel Brewing Company, Redhook Brewery, Widmer Brothers Brewing, Square Mile Cider Company and HiBall Energy.
In 2023, the U.S. craft beer market is projected to generate approximately $30 billion in revenue, and to grow at a CAGR of approximately 7.2% through 2030.
Combined with the pro forma sales revenue from the acquired businesses, Tilray Brands is expected to become the fifth largest craft beer business in the U.S. market this year, up from the 9th, with its current brands SweetWater Brewing Company, Montauk Brewing Company, Alpine Beer Company and Green Flash Brewing Company.
"Tilray's diversified growth strategy is a purposeful and strategic adaptation to current market realities given delayed federal cannabis legalization in the U.S.," said Irwin D. Simon, CEO of Tilray Brands, in a statement. "When federal cannabis legalization does happen, we believe that Tilray will be ready to dominate as a leading global CPG company with the resources, infrastructure and operations, distribution, brands, sales and marketing know-how to lead the revolution of cannabis CPG in the mainstream."
According to the company, the brands are projected to generate craft beer pro-forma revenue of $250 million and triple Tilray's beer sales volume from four million cases to twelve million.
The deal includes four production facilities in Portland, OR, Bend, OR, Littleton, CO and Patchogue, NY. The additional manufacturing capacity will help enable further commercial expansion opportunities.
The acquisition also includes eight brewpub locations in Seattle, WA, Bend, OR (2), Portland, OR, Boise, ID, Littleton, CO, Breckenridge, CO, and Patchogue, NY.