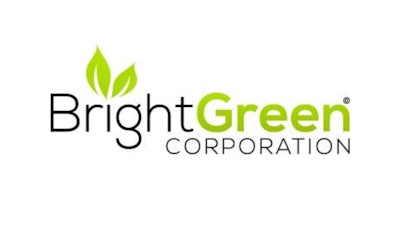 Bright Green
Bright Green announced today their appointment of Groovy Singh as chief executive officer. Singh will replace current CEO Seamus McAuley, who is stepping back from the position to address recently developed health-related concerns. McAuley will assume an advisory role to Singh during the transition to continue facilitating the company's success while remaining focused on his recovery.
Singh comes to the role with experience in both U.S. and international markets across consumer products, retail, fashion, entertainment, and wellness. Over a 23-year career as co-founder and executive, he has driven the successful growth and expansion of both private brands and public corporations. He brings a penchant for international partnerships as demonstrated at TWC Brands Inc. where he forged alliances with global active apparel brands Billabong, Reebok, and Disney; and developed significant relations with foreign investors through the management of a real estate fund which will be pivotal to Bright Green's EB-5 program. Most recently, Mr. Singh co-founded and was the Chief Marketing Officer of Glass House Brands where he was responsible for the formation and growth of the company's commercial cannabis operations including six million square feet of cultivation and consumer retail business.
Singh's appointment comes closely behind Bright Green's February announcement of its plans to raise $500 million under the United States Citizens and Immigration Services EB-5 Program, a result of the company's historic DEA registration as the first and largest publicly traded company in the U.S. to be federally authorized to grow, manufacture and sell cannabis and cannabis-related products for research, pharmaceutical applications, and affiliated import and export—a milestone the company announced in April this year. As the new CEO, Singh will look to use that momentum to significantly impact and progress business and commerce operations in New Mexico, helping drive Bright Green's position as a pioneer in the cannabis and pharmaceutical space.