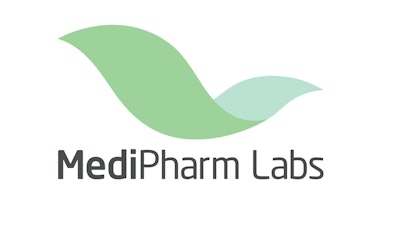 MediPharm
MediPharm Labs today announced a $9 million settlement agreement to resolve a claim in connection with a commercial agreement dispute.
On January 24, 2020, MediPharm Labs filed a statement of claim in the Ontario Superior Court of Justice against HEXO, one of its long-term customers, regarding a long-term supply agreement for cannabis concentrates.
MediPharm's claim related to outstanding payments due for products shipped as well as deposits owed for committed amounts not yet shipped.
MediPharm received a favorable summary judgment in the Ontario Court of Justice in July of 2022. The summary judgment was appealed by Hexo and a hearing at the Court of Appeal was scheduled for October 12, 2023. In connection with the settlement agreement, Hexo will abandon its appeal.
After Tilray Brands acquired HEXO, MediPharm and Tilray sought a resolution that was favorable to each party and establish a long-term supply relationship in connection with the settlement agreement. Under the agreement, MediPharm will receive a total value consideration of $9 million including:
$3 million as an immediate cash payment.
$4.5 million in common shares of Tilray.
$1 million in Tilray cannabis products, including high-quality flower and extractable bio-mass.
$500,000 supply agreement to provide Tilray with MediPharm products and services over four-years.
The supply agreement is expected to benefit Tilray through access to MediPharm's unique pharmaceutical products and services both domestically and internationally, including products produced under the company's U.S FDA Foreign Drug Site registration and Canadian Pharmaceutical Drug Establishment License.
"This settlement will allow us to receive $9M in value, which will dramatically strengthen our balance sheet and allow us to invest in many organic and inorganic growth opportunities," said David Pidduck, CEO of MediPharm Labs, in a statement. "We are also excited to establish a long-term relationship with Tilray ... I would like to thank the Tilray management team for their professional and pragmatic approach to this mutually beneficial settlement, and we look forward to working with them in the future."