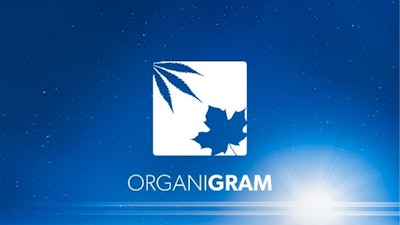 Organigram
Organigram announced a CAD$124.6 million ($91 million) follow-on strategic equity investment from BT DE Investments Inc., a wholly-owned subsidiary of BAT, consumer goods business.
BAT's portfolio is made up of its global cigarette brands and a range of new category tobacco and nicotine products and traditional non-combustible tobacco products.
This investment will help Organigram extend its footprint beyond Canada. The company also said it aims to capitalize on its facilities, support further work streams in R&D and product development and deliver impactful product launches.
The majority of the investment will be used by Organigram to create a strategic investment pool named Jupiter, which will target investments in emerging cannabis opportunities that will enable Organigram to apply its capabilities to new markets. Management has identified that geographic expansion is a strategic priority and this opportunity presents the company with the capital to lay global foundations as the legal recreational cannabis market continues to see significant growth. Organigram maintains the highest level of regulatory and product stewardship and will continue to monitor the cannabis regulatory environment carefully. As a result, all potential investments will undertake rigorous legal compliance and due diligence processes.
"The opportunity set within the cannabis space has grown significantly since our initial collaboration with BAT in March 2021 and the category continues to expand globally as more adult consumers incorporate cannabis into their lives. The competitive nature of the industry also means that the opportunity for investments is ample for companies with strong balance sheets, industry experience and a proven track record of M&A success," said Paolo De Luca, Chief Strategy Officer of Organigram. "Organigram's expertise and continued success in the cannabis industry means that we are well placed to bring best-in-class capabilities to the investment sourcing and due diligence process, as well as post-deal integration. All investments will be considered with Organigram's long-term strategic vision in mind and with the goal of delivering incremental value to both the Company and our shareholders."