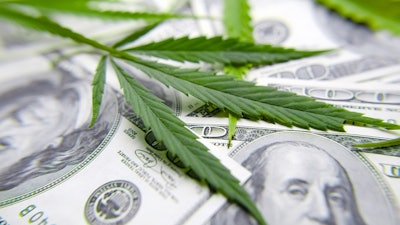 iStock
Ascend Wellness Holdings, a multi-state cannabis operator, reported a rise in revenues and a decline in losses during the third quarter.
The company said its net revenue increased 27% year over year to $141.3 million while its net loss totaled $11.2 million, compared to $16.9 million in the same quarter of 2022. The revenue growth was driven largely by a 40% year over year increase in wholesale revenue.
"In my first full quarter as Ascend's CEO, we've been diligently optimizing operations and fortifying our team. Early signs of results are encouraging, with a noteworthy 13% sequential surge in retail revenue, chiefly propelled by the successful launch of adult-use sales in Maryland. Moreover, our net wholesale business experienced an impressive 21% sequential growth, driven by growth in New Jersey, Illinois, and Massachusetts. We've further expanded our offerings, introducing the 'Royale' super-premium brand, while actively working to resolve cultivation challenges in New Jersey. With gratitude for our dedicated team, I'm enthusiastic about Ascend's promising future," said CEO John Hartmann.