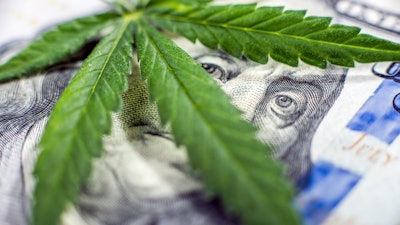 iStock
Cronos Group reported record revenue during the third quarter, which it said was top-lined by increased sales in Canada.
The company's net revenue rose 22% to $24.8 million, up from $20.4 million in the same quarter last year. The company attributed the increase primarily to higher cannabis flower and extract sales in the Canadian adult-use market.
However, the results were partially offset by an adverse price/mix in the Canadian cannabis flower category and lower cannabis flower sales in Israel driven by pricing pressure, the slowdown in patient permit authorizations, and geopolitical unrest.
Cronos posted a net loss of about $1.6 million, a dramatic improvement over the $33.1 million it recorded in the year-ago quarter.
"By most financial metrics, Q3 2023 was one of the best quarters in Cronos history," said CEO Mike Gorenstein. "Opening new avenues for growth with operational discipline is our primary focus. Beyond top-line growth initiatives, our teams have done a great job reducing costs across the Company and improving the gross margin profile of the business, which yielded significant improvements in cash flow."