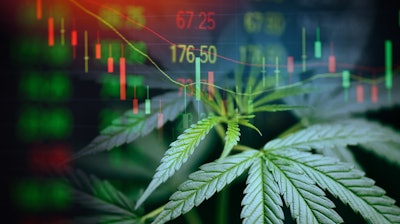 iStock
Curaleaf, one of the largest multi-state cannabis operators in the U.S., saw its losses stack up during the third quarter as it continues to execute its asset optimization plan.
The company reported net losses totaling $92.3 million, up from $51.4 million during the same quarter of 2022. It attributed the mounting losses to gross margin compression and the increase in total other expenses.
Curaleaf's adjusted gross profit reached $152.2 million, resulting in an adjusted gross margin of 46%. The total came from net revenue totaling $333.2 million, up 2% year-over-year but down slightly sequentially.
The net losses included more than $24 million in impairment charges and nearly $23 million in losses from discontinued operations.
"In the third quarter we took the final steps in our asset optimization plan, and I'm pleased that our changes are showing results," said Executive Chairman Boris Jordan. "With significant near-term state and regulatory catalysts on the horizon, coupled with our proposed uplisting to the Toronto Stock Exchange and our early mover advantage in Europe give us great confidence in Curaleaf's future. I am very encouraged by the team's commitment and discipline, and remain bullish for a strong end to 2023 and an exciting 2024."
Curaleaf CEO Matt Darin said over the last two quarters, his company has made significant reductions to its expense structure and scaled back production to accelerate the right-sizing of its inventory.
"With this progress, along with new wholesale growth opportunities and a return to a decentralized leadership structure, we are turning on idled capacity and are back on offense. The growth catalysts of Germany, New York, Ohio, and potentially Florida and Pennsylvania position Curaleaf incredibly well for years of market share gains," he said.