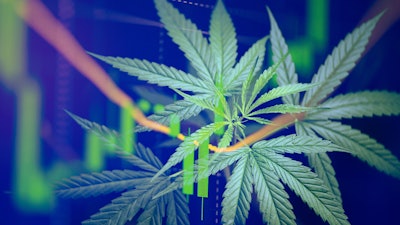 iStock
The Cannabist Company, formerly Columbia Care, reported mostly flat revenues during the third quarter in the wake of its canceled $2 billion merger with Cresco Labs.
The company reported approximately $129 million in total quarterly revenue, on par with what it reported during the second quarter and down only slightly from the same period last year. Adjusted EBITDA also mostly held steady while the company's net loss scaled back to about $36 million, compared to $38 million in the third quarter of 2022.
"In July, we announced the mutual agreement to terminate the pending merger agreement after 16 months, and immediately announced corporate restructuring and operational changes to launch the company into our next chapter, focused on resetting manufacturing priorities, managing the balance sheet, and beginning the process of restructuring elements of [cost of goods sold] to drive gross margin improvement in 2024," said CEO Nicholas Vita. "Less than two months later, we announced the transition from Columbia Care to The Cannabist Company, which is a reflection of where our organization and the market are heading, as we continue to innovate and differentiate in an ever-evolving industry,"
The Cannabist is anticipating accelerated growth as additional retail locations are expected to open in Maryland, New Jersey, New York, Ohio, and Virginia beginning in 2024.
"We are also growing the wholesale program and are targeting enhanced margin through increased facility utilization and greater branded product sales. We will continue to make progress, as we did in the third quarter, toward proactively managing our balance sheet and improving liquidity," said Vita.