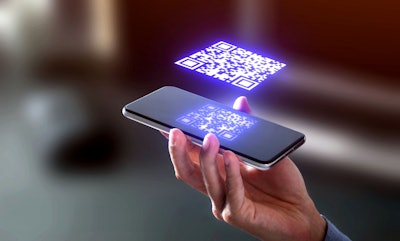 iStock
Lucid Green — an intelligent UPC platform for the cannabis supply chain — today announced its $10 million Series B funding round led by Gron Ventures, with participation by Gotham Green Partners. The company also announced three new pricing levels for brands, with varying levels of support to accommodate businesses of all sizes.
Lucid Green's LucidIDs use QR codes to make the cannabis supply chain more efficient by allowing for true truck-to-shelf inventory intake, reducing manual labor and human errors, and virtually eliminating data cleanliness issues. The intelligent QR codes let users continue adding information about a product through its lifecycle.
Between 2020 and 2021, LucidIDs were created for more than 17 million products, and in March 2022 alone, LucidIDs were created for more than 1 million products. The Lucid Green app for consumers has more than 80,000 registered users, who have redeemed more than 14,000 free products through the Lucid Green platform as part of brand loyalty programs.
"Inefficiencies and outdated methods in the supply chain are holding the cannabis industry back from reaching its full potential," said Wilder Ramsey, managing partner of Gron Ventures. "We are proud to have invested in Lucid Green because the power and promise of their technology and solutions can save all stakeholders time and money, while increasing education and trust among consumers."
"Our core ethos is quality, consistency and value, and part of our mission is to provide retailers and consumers with the best cannabis products at the best price," says Skip Motsenbocker, CEO at Pacific Stone. "Lucid Green is a critical partner for us, and with their LucidIDs, we're able to directly communicate with budtenders and consumers, increasing education, loyalty and trust. Lucid Green is creating higher profit margins for us thanks to more efficient truck-to-shelf processing, and we think the whole industry would benefit from their solutions."
Lucid Green is using technologies like automation, IoT, and data analytics to improve how the cannabis industry does business. The new funding will support the recruitment of talent, raise awareness of its technology, and accelerate adoption of its solution.