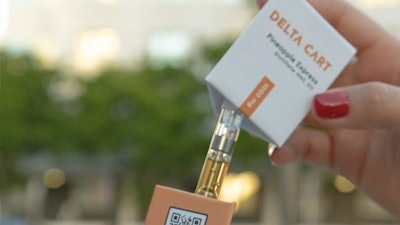 Delta Cart
Today, a local Miami company announced the launch of their new cannabis THC carts and disposable brand, "Delta Cart." The brand will feature a variety of THC carts in different strains and cannabinoid ratios including Delta 8, Delta 10, and HHC.
The company has also made a commitment to sustainability by using environmentally friendly packaging and materials.
"We are excited to offer cannabis users in Miami a new and innovative way to consume their daily dose of cannabis," said the CEO. "Our THC carts offer the perfect balance of convenience and discretion, making it easy for our customers to consume their favorite cannabinoids whenever and wherever they need it."
Delta Cart THC carts will be available in a wide range of strains and flavors to suit a variety of preferences and needs. Delta Cart THC carts are easy to use, simply screwing on to a compatible vaporizer or battery.
The launch of Delta Cart THC carts marks a significant step forward for the hemp-derived cannabis industry. Delta Cart THC carts will be available for purchase online and at select dispensaries in Miami and surrounding areas.