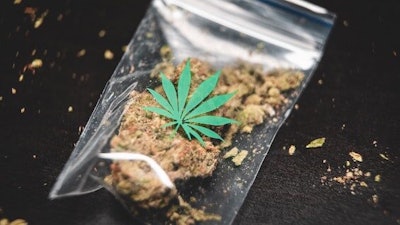 Bioplastics International
Bioplastics International has partnered with 454 Bags, a California-based cannabis supply company, to eliminate the 150,000 annual tons of cannabis plastic pollution.
When many states legalized cannabis for adult use, they overlooked the environmental impact caused by plastic cannabis waste.
"States were quick to enforce a multitude of packaging regulations, child proof, tamper proof, resealable, and more, but not one single concern of how the cannabis industry; hundreds of millions of annual pounds of plastics are completely destroying our environment," said Garrett Valentino, CEO of Bioplastics International.
Bioplastics International has authorized 454 Bags exclusive rights in the cannabis industry, to offer plant-based proprietary blended landfill compostable products, such as vacuum bags, tote liners, drum liners, retail packaging, grow bags, grow trays and irrigation lines. The products contain no plastics, no chemicals, no toxins, no heavy metals and will not create microplastics.
454 Bags will also offer the world's first landfill-compostable trellis nets to growers, eliminating the costs associated with the proper disposal, according to the company.
"The prices may be a little higher, but this goes beyond saving our environment, this is also about saving lives," Valentino adds. "More than 10,000 chemicals and deadly phthalates are used to make plastic, as processing aides, and additives. On a molecular level, these toxic phthalates do not bind well with plastic, they easily come off onto anything in contact with plastic, including cannabis."
The combined efforts of Bioplastics International and 454 Bags could eliminate more than 300 million pounds per year of cannabis plastic waste.
"Recycling does not work, less than 9% of plastics are recycled in the U.S. each year, the remaining 91% end up in our landfills and oceans. Together we can bring our planet back to its natural beauty, and ensure a safe, healthy environment for us and future generations," said Valentino.