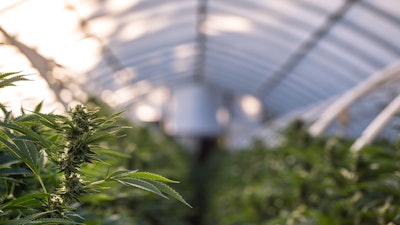 iStock
The 4/20 holiday was marred somewhat by a large-scale cannabis recall in Boulder, Colorado.
The Colorado Department of Revenue (DOR), in conjunction with the Colorado Department of Public Health and Environment (CDPHE) issued a health and safety advisory due to the identification of potentially unsafe levels of Total Yeast and Mold contamination in retail marijuana flower produced by Fresh Baked.
The CDPHE and DOR said they deem it a threat to public health and safety when marijuana is found to have Total Yeast and Mold levels above acceptable limits established in Colorado cannabis laws. The DOR identified batches of bud, shake and trim that failed contaminant testing, were untested, or were not tested properly. Based on inventory tracking system data, the affected products derived from the harvest batches were sold between December 2021 and March 2022.
"Consumers who have these affected products in their possession should return them to the retail marijuana store where they were purchased for proper disposal. Consumers who experience adverse health effects from consuming the product should seek medical attention immediately, report the event to the store from which they purchased the product and report the event to the Marijuana Enforcement Division by submitting an MED Reporting Form," the organizations wrote in a news release.
As Westworld points out, testing of cannabis products is required in Colorado but it's up to individual business owners to make sure all products pass.