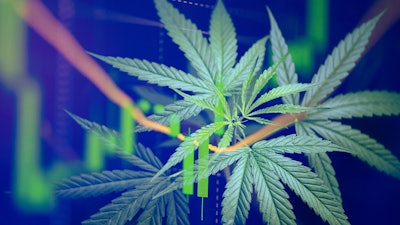 iStock
Global Go, a global cannabis and hemp consulting firm, today announced the acquisition of certain assets of Adherence Compliance. Adherence is a cannabis risk management and compliance Software-as-a-Service (SaaS) platform serving governments, financial institutions, and enterprise cannabis clients. The acquisition is expected to strengthen Global Go's services platform by extending into new verticals and SaaS recurring revenue.
"We are pleased to announce the addition of Adherence, which will allow Global Go to expand into cannabis and hemp risk management, government contracts and financial services clients. Adherence's strong background in software development and application management will complement existing Global Go Services," said Phil Valvardi, Partner of Global Go, LLC.
"Adherence is thrilled to be integrated into Global Go. The acquisition will provide our leading risk management and compliance SaaS platform global exposure. Global Go has a strong track record of success. We look forward to joining the diverse team of Global Go to strengthen our service and application offerings," said Steve Owens, Founder and CEO of Adherence Compliance Inc., who will join Global Go as a partner and President, Global Go Cloud.
"Global Go is delighted to add Adherence's cloud platform to its suite of services," says Zuber Lawler Managing Partner and Global Go Founder Tom Zuber. "Steve Owens has built an incredibly effective and efficient SaaS system tailored to the risk management and compliance needs of cannabis companies. We're exceedingly excited to work with him to bring Adherence to the far reaches of the legalized cannabis world."