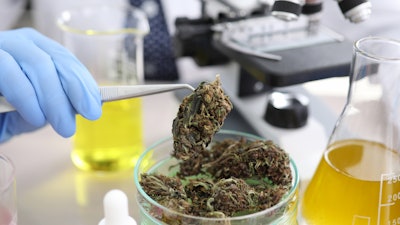 iStock
Digipath, a service-oriented independent analytical testing laboratory and data analytics firm, has agreed to sell the assets of Digipath Labs to Delta Verde Labs of Arizona.
Over the past 18 months, the leadership teams of both labs have been evaluating one another's technical capabilities and verifying the testing methodologies the other uses.
"Digipath Labs has operated with the same professional standards and dedication to truth in testing that we have at Delta Verde Labs, which makes this relationship a natural fit and combines over two decades of technical knowledge and cannabis matrix expertise," said Nate Allen, owner of Delta Verde Labs.
"Nothing at Digipath Labs will change for our customers including my role and the role of our scientific staff once the sale is complete," said Todd Denkin, President of Digipath Labs. "More good news is that our lab operation will now have a larger brain-trust of scientists to share ideas and information with, which will benefit customers in both Nevada and Arizona."
The sale is subject to approval from the Nevada Cannabis Control Board (CCB) and other customary conditions.
Once the CCB approves the transaction and the sale is completed, Digipath, the public holding company, will change its name and will actively seek to acquire a new business while Digipath Labs will continue to operate as usual.