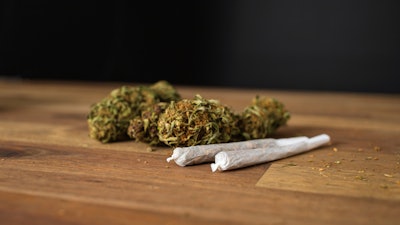 iStock
Missouri earlier this year issued a sweeping cannabis recall impacting about 63,000 products. Retailers have been left holding the bag since then, forced to store the products until there's a resolution.
RELATED: Insider Q&A: Untangling the Mess in Missouri
But the Missouri Independent reports that the state regulators are now offering retailers an option to "voluntarily destroy" products impacted by the recall. Lisa Cox, spokeswoman for the Missouri Department of Health and Senior Services, said licensees should contact the department to discuss options, though she warned the recall case could be resolved by Oct. 20.
Missouri's move comes after Delta Extraction, the cannabis manufacturer at the center of the recall, is appealing the state's decision to recall the products and suspend its license.
In August, the state's Division of Cannabis Regulation (DCR) alerted consumers about a mandatory product recall that impacted more than 63,000 products from manufacturer Delta Extraction. Missouri officials said the recalled products were not compliantly tracked in the statewide track-and-trace system (METRC) in order for DCR to verify the products came from cannabis grown in Missouri or that the product passed required testing prior to being sold at dispensaries