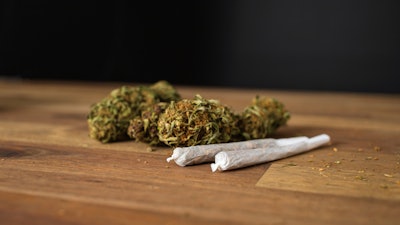 iStock
The Missouri Division of Cannabis Regulation (DCR) issued a patient and consumer communication to alert patients and consumers about a mandatory product recall.
DCR is issuing a product recall on manufactured products sold to dispensaries and manufacturers by infused product manufacturer Delta Extraction. The recalled products were not compliantly tracked in the statewide track and trace system (METRC) in order for DCR to verify the products came from marijuana grown in Missouri or that the product passed required testing prior to being sold at dispensaries.
The list of recalled products is located at here.
No adverse reactions for this product have been reported to the DCR at this time.
Patients and consumers who have purchased the recalled product should discontinue use. All unused product(s) should be discarded or returned to the dispensary where purchased. Returned products will not count toward a patient's purchase limit. For more information on returns, please contact the dispensary where the product was purchased.