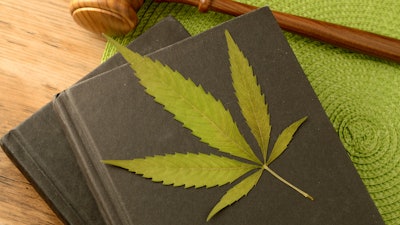 iStock
Genetixs, a cannabis company based in California, has filed a lawsuit against Tennessee Titans wide receiver Julio Jones, former Atlanta Falcons teammate and wide receiver Roddy White and two other defendants. The company alleges that Jones, White and SLW Holdings, White's company, illegally harvested and sold millions of dollars worth of cannabis.
SLW Holdings is one of five companies that make up Genetixs.
According to the AP, the defendants sold some $3 million worth of cannabis each month since March 2021 without reporting the sales.
According to the lawsuit, the defendants caused Genetixs "irreparable harm and damage" by operating black-market cannabis sales out of the Genetixs facility in Desert Hot Springs, California.
The attorney for the NFL pros and other defendants dismissed the allegations as "conspiracy theories."
According to the Tennessean, the co-defendants include former manager John Van Beek and his son, Shaun Van Beek, who helped run the black-market operation.
Genetixs fired John Van Beek in March 2021 after a state facility inspection found several violations. Van Beek also failed to report cannabis sales and provide paperwork to the company.
After his termination, Van Beek allegedly disabled cameras during the deals and even prevented the new manager from entering the facility. The defendants allegedly abandoned the facility, surrendered it to the landlord, and damaged machinery, equipment and other property worth millions.
Genetixs could potentially lose its licenses to sell cannabis in California over the matter.