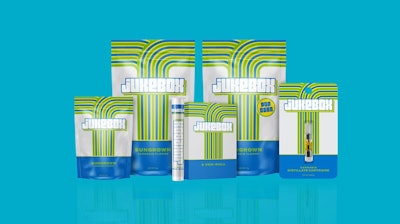 Jukebox
Copperstate Farms, a vertically integrated Arizona cannabis operator, has launched a new cannabis brand, Jukebox. Featuring a selection of cartridge flavors, pre-rolls, and edibles, Jukebox will replace the Copperstate product line and is now available at Sol Flower and select dispensaries throughout Arizona.
The botanically derived 500 mg. Jukebox cartridges use cannabis oils paired with terpenes. Produced by ethanol extraction and double distilled for up to 93% potency, the cartridges are available in more than a dozen strains including: Super Sour Diesel, Sequoia, Lemon Cake, Blueberry Cookies, Grapefruit Kush and Purple Punch.
The company said the new brand was developed for a broader, national audience.
Copperstate Farms manages a 40-acre glass greenhouse in Snowflake, Arizona and five Sol Flower dispensary retail locations in Phoenix, Scottsdale, Sun City, and two in Tempe.