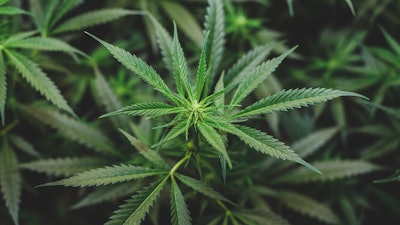 iStock
Simplifya, a regulatory and operational compliance software platform serving the cannabis industry, has launched a suite of cannabis compliance solutions for businesses and operators in Maine, expanding the reach of the company's operational footprint to 27 states. The Company's suite of services includes: Simplifya Standard Operating Procedures (SOPs); Simplifya Smart Cabinet; and Simplifya Self Audit, which have been specifically designed to help cannabis businesses stay up to date, manage risks in a cost-effective way and remain compliant under Maine's laws.
In 2016, Maine voters approved legalization of adult-use cannabis through a ballot initiative, passed by less than one percentage point. Even though a recount upheld the initial results and opponents conceded, the following year Gov. Paul LePage vetoed a bill to tax and regulate adult-use due to conflicts with federal law; the veto was overturned by state legislature, but due to legislative rewrites, a change in the state administration and the impact of COVID-19, sales did not commence until October 2020, making Maine the slowest state to roll out adult-use cannabis in U.S. history. Maine is known for having especially complex regulations, and implementing a viable marketplace to meet demand with tagged, tested and taxed legal cannabis has been an uphill battle.
Finally in April 2022, several marijuana-related bills that will strengthen the marketplace and increase accessibility became law absent the signature of Gov. Janet T. Mills, including LD 1827, which authorizes licensed marijuana retailers to provide for home deliveries to those age 21 or older; and LD 1957, which seeks to promote greater diversity in the cannabis industry by repealing prohibitions on the hiring of applicants with past criminal convictions for certain marijuana offenses.
"As an emerging industry with many vocal opponents and concerned people, cannabis operators and ancillary businesses supporting them are intensely scrutinized, and it's absolutely imperative for companies to comply with every stringent rule and regulation," said Simplifya CEO and Co-Founder Marion Mariathasan. "Compliance is the foundation of this entire industry, and it can be very difficult to even keep track of, let alone comply with, the myriad of exhaustive and frequently changing regulation requirements that can vary substantially between states and even between municipalities within a state. Our RegTech platforms have proved essential in helping companies stay compliant, streamlining the process so that companies can direct their focus towards their core businesses, competencies, goals and objectives. We look forward to helping Maine operators, entrepreneurs and ancillary businesses thrive by removing the headache of navigating an incredibly complex regulatory landscape, and are confident that through our solutions, we will help bolster Maine's adult-use market as a whole."