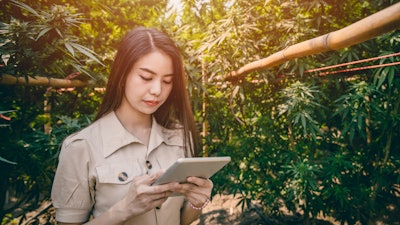 iStock
Simplifya, a regulatory and operational compliance software platform serving the cannabis industry, announced it expanded the company's footprint to 29 states, launching its core suite of compliance solutions for cannabis businesses in Rhode Island.
The suite of services includes Simplifya's Standard Operating Procedures (SOPs), Smart Cabinet, Self Audit and License Tracker, all specifically designed to help cannabis businesses manage risks in a cost-effective way and remain compliant under Rhode Island state law.
"The Ocean State's new adult-use market holds significant opportunity, but as it evolves, regulations will become more complex," said Simplifya CEO and Cofounder Marion Mariathasan. "Our RegTech suite enables operators and ancillary businesses to easily stay on top of compliance issues, mitigate risk, and reduce pain points. Simplifya's team of experts stand at the ready to make real-time updates as new measures occur, so businesses can protect their most valuable assets – licenses. Our solutions also help cut costs and create more efficient operations, which is especially important for companies establishing footing in a nascent market."
Watch: Dave Nestoff: Cannabis Compliance Is a Labor-Intensive Burden for Operators
Rhode Island operators and cannabis-related businesses are eligible to receive 70% off the cost of Simplifya's core solutions upon sign-up. This is made possible through the company's partnership with Risk Mitigation Alliance (RMA), which provides expanded access to a conglomerate of trusted, vetted risk mitigation companies that offer bundled and discounted services including operational compliance, legal, insurance, banking, lending, payroll and payments through one contact.