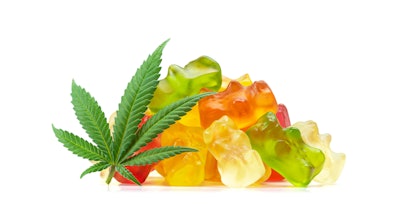 iStock
Mayim Bialik, "Jeopardy" host and "Big Bang Theory" actor, has filed a lawsuit against several companies, claiming they issued false endorsements from her in marketing materials.
According to MJBiz, which obtained a copy of the lawsuit, the complaint targets more than two dozen foreign marketing affiliates. Among the products called out in the complaint are "Mayim Bialik CBD Gummies" and "Miyam Bialik Smilz."
According to the complaint, the defendants were promoting the unauthorized CBD products through social media accounts or sponsored "news" stories which include Bialik's name in the account names or headlines, then eventually redirected consumers to a product page.
Bialik posted on Instagram to address the products that she said "look very authentic but are indeed a hoax."
"I am not selling CBD gummies of any kind and do not plan to do so at any point in the future," she wrote. "I have tried to get this removed to no avail. It's not real."
Bialik is seeking an injunction to stop her name, image and likeness from being used for the marketing and sale of any unauthorized CBD products. As MJBiz points out, the possibility of damages being awarded may be a longshot but the complaint could persuade online search and social media companies to block or remove posts involving the false endorsements.