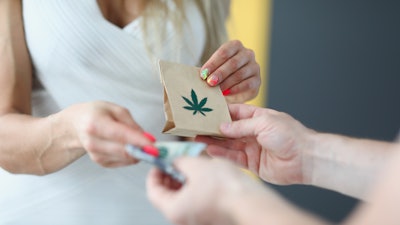 iStock
Akanda, an international medical cannabis platform company, today announced that its UK import and distribution wholly-owned subsidiary CanMart has partnered with Phlo Connect and Cellen Life Sciences to create a fully digital dispensing collaboration for medical cannabis.
The strategic partnership strengthens CanMart's existing partnership with Cellen's digital Leva Clinic and expands its route to market in the UK with a dispensing model that is also fully digital while at the same time improving the experience for UK medical cannabis patients.
Phlo Connect integrates digitally with CanMart to quickly and conveniently deliver prescriptions to patients throughout the United Kingdom. Initially, patients will secure prescriptions through the Leva Clinic, with product transferred through CanMart to Phlo Connect. Patients can then schedule delivery to their home or office. Phlo Connect is an API driven digital pharmacy infrastructure provider that connects prescribers, pharmacies and patients for an end-to-end digital experience.
Phlo Connect offers a 120-minute delivery service in London and Birmingham and next-day delivery across the UK. This process will be increasingly seamless for patients in the near future as Phlo Connect, Leva Clinic, and CanMart build additional digital interconnections.