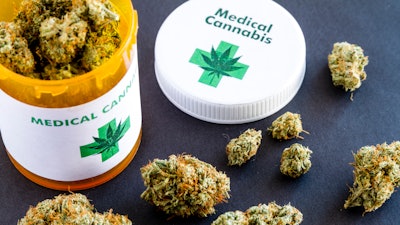 iStock
Tilray Brands announced that its medical cannabis division, Tilray Medical, has expanded its medical cannabis offerings in the United Kingdom. Tilray Medical now offers what it calls the broadest portfolio of cannabis flower in the UK market today including a range of product cultivated at its EU-GMP-certified facility in Portugal.
Tilray Medical's cannabis flowers feature THC potencies that span from 10% to 25% and offer a range of different ratios. Tilray Medical's portfolio in the UK is underpinned by a breadth of cultivars, each with a unique profile of cannabinoids and terpenes, that have been selected to ensure patients can receive both the highest product quality as well as consistency when it comes to supply of their medicinal cannabis products.
By offering such a broad range of cannabis flower products in the UK, Tilray Medical hopes to expand the range of treatment options available to patients and ensure prescribers and patients are provided with a safe and reliable choice.
In the UK, patients may obtain prescriptions for medical cannabis through their specialist doctor. Tilray Medical supplies the UK and the rest of our international business with EU-GMP certified medical cannabis from our state-of-the-art facilities in Portugal, providing patients with safe and reliable access to high-quality medical cannabis.