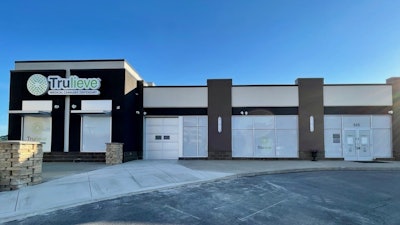 Trulieve
Trulieve has opened a pair of new medical cannabis dispensaries in Morgantown-Granville, West Virginia and Coral Springs, Florida.
The 5,100 square-foot dispensary in Morgantown is adjacent to University Town Center and within the Granville Square Shops outlet mall. The company's fifth retail location in West Virginia will be open seven days a week.
"In the past year, West Virginia's medical cannabis program has added nearly 10,000 patients, and we are thrilled to serve this flourishing community through our newest location," said Chief Executive Officer Kim Rivers, "Trulieve's growing retail footprint demonstrates our ongoing commitment to provide the best quality services and products for the state's registered medical cannabis patients. We look forward to supporting our patients throughout their cannabis journey and strengthening community connections in this developing market."
The company's newest dispensary in Florida will hold a grand opening celebration and give all registered patients a 25% discount. Trulieve also offers statewide home delivery.
The latest openings extend Trulieve's footprint, which covers 11 states including Arizona and Pennsylvania.