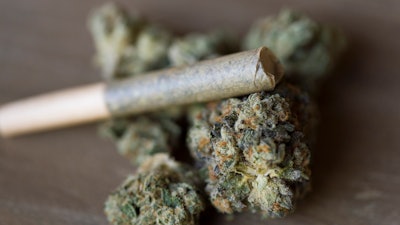 iStock
A Canadian cannabis retailer and distributor said it was unable to process or deliver orders to customers or dispensaries in the wake of a cyberattack on one of its logistics providers.
The Ontario Cannabis Store also wrote in a letter to retailers that new products would be "delayed until further notice," the Canadian Press reports.
OCS officials said in a statement that the Aug. 5 cyberattack affected the parent company of Domain Logistics, its third-party distribution hub. There was no indication that the attack sought to target OCS or that any OCS customer information was compromised, officials added.
The distributor, however, said it elected to shut down Domain's operations pending a "full forensic investigation" out of "an abundance of caution." OCS, Domain and external cybersecurity experts were expected to complete the probe in coming days.
The Ontario Cannabis Store is the province's lone sanctioned distributor and online retailer of cannabis. It supplies more than 1,000 licensed dispensaries in the province, as well as Ontario residents who purchase cannabis online.
OCS said it would waive retailer delivery and processing fees through the end of next March as "a goodwill gesture" following the delay.