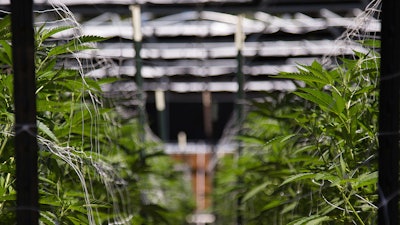 Ontario Chamber of Commerce
On August 5, 2022, a cyberattack on Domain Logistics, a third-party distribution hub, forced the Ontario Cannabis Store (OCS) to delay orders "until further notice." The company is the lone distributor and wholesale purchaser of legal cannabis in the province.
On Monday, Daniel Safayeni, VP of policy at the Ontario Chamber of Commerce (OCC) and chair of the Ontario Cannabis Policy Council (OCPC), released a statement urging industry reform to prevent future supply chain problems.
"This situation underscores the inherent risks of having [OCS] act as the province's only wholesale purchaser and distributor of legal cannabis," Safayeni said. "Delays in distribution hurt both retailers and producers, particularly smaller operators who are unable to stock their shelves. With diminished product availability at legal retail outlets, public safety is also at risk as illegal retailers now have the opportunity to regain market share.
OCS supplies more than 1,000 licensed dispensaries in the province, as well as Ontario residents who purchase cannabis online.
"The ongoing delivery issues triggered by a cyberattack was also flagged as a risk in the Auditor General's (AG) 2021 report, which outlined a range of vulnerabilities including how the OCS manages data and oversight of their delivery service partner," Safayeni continued. "We encourage the government to move swiftly with implementing the recommendations outlined in the AG's report.
According to Safayeni, the OCPC has frequently asked the Ontario government to allow licensed producers and retailers to have a direct commercial relationship, which would enable them to negotiate product mixes, prices and delivery terms. The change could mitigate the risks inherent to the current system.
According to OCS, the company restarted processing and shipping online orders on Saturday, August 20, 2022.