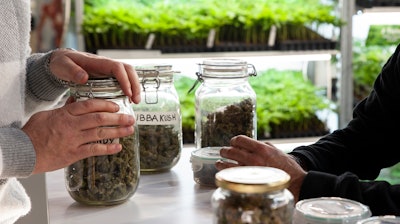 iStock
Ascend Wellness , a multi-state, vertically integrated cannabis operator, has entered into a definitive agreement providing the company the option to acquire 100% of the equity of Ohio Patient Access, which owns and will operate three provisionally licensed dispensaries that are in the process of being built in Cincinnati, Piqua, and Sandusky.
Exercising this option would increase AWH's footprint in Ohio to five, the maximum permitted in the state.
"This transaction represents an ideal opportunity to maximize our dispensary footprint in Ohio, a state that has near-term potential for adult-use cannabis sales," said Abner Kurtin, Chief Executive Officer, Chairman, and Founder of Ascend. "Going deep in the states in which we operate and being a top provider in each state is critical to sustainable growth and margin expansion. OPA's dispensaries will be situated in populous, limited-license markets that provide us with a contiguous footprint across the state. We look forward to closing this transaction once authorized under Ohio law and to potential adult-use legalization in the mid-term."
AWH's current Ohio footprint includes two dispensaries in Coshocton and Carroll, as well as a Tier 2 cultivation facility with 2,000 square feet of canopy.
The agreement is subject to regulatory review and approval.