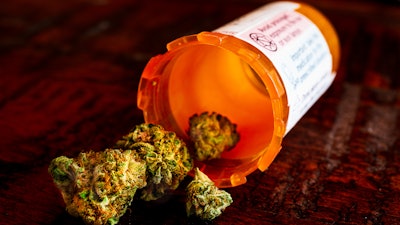 iStock
NuggMD, a medical cannabis telemedicine platform, is launching its service in West Virginia for $139.
Since its founding in 2015, NuggMD has been connecting patients to medical cannabis physicians in California, Connecticut, Illinois, Iowa, Maine, Maryland, Massachusetts, Michigan, Missouri, Montana, Nevada, New Jersey, New York, Ohio, Oklahoma, Pennsylvania, Texas and Virginia. West Virginia is now the 19th state for NuggMD.
"Medical marijuana has been legal in West Virginia for five years," said Kam Babazade, COO and Co-founder of NuggMD. "Still, the market is completely new. The first dispensary in the state, Trulieve, only opened last November and hasn't even experienced a full year of sales yet. This market has nowhere to go but up."
West Virginia's qualifying conditions for medical cannabis include severe chronic or intractable pain, cancer, MS, PTSD, and seizures. Prospective patients are encouraged to visit NuggMD.com/West-Virginia to see if they qualify today.