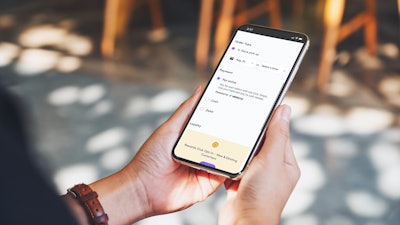 Aeropay
Aeropay and Dispense, a cannabis ecommerce and dispensary management software platform, have announced an integrated partnership enabling compliant and fully integrated payments via Aeropay.
The partnership includes an integration of Aeropay's digital and compliant payment solutions with Dispense's ecommerce software for dispensaries. Retailers using Dispense can now offer cashless payments at checkout.
Dispense serves dispensaries in California, Michigan, Ohio, Illinois, Maine, New Jersey, Florida and Massachusetts – with plans to launch next in Oklahoma and Colorado. Dispense allows dispensaries to sell online and scale business with customizable software built by dispensaries, for dispensaries. The software creates a customizable ecommerce menu for dispensaries that uses SEO to increase web traffic automatically. Equipped with powerful and customer-centered technology, businesses can simplify operations, increase revenue, and build customer loyalty -- all while owning their data.
Aeropay allows customers to pay with ACH online and in-stores by providing simple integration with ecommerce platforms, state-compliant and secure payments and modern API infrastructure, giving operators complete control of customer experience and branding. Bank-to-bank payment processing via Aeropay is fee-free for customers simplifying the payment experience for merchants and customers.