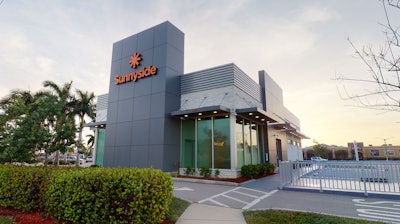 Cresco Labs Inc.
Cresco Labs, a vertically-integrated MSO, today announced the expansion of its Sunnyside retail brand in Florida with three new dispensaries in Cape Coral, Tampa and Panama City Beach, Florida.
The additional stores bring Cresco's network to 19 locations in Florida and 53 total in the U.S.
Sunnyside Cape Coral is the company's first dispensary in North Lee County. It resides near a Walmart Supercenter and Publix and is a half mile from city thoroughfare Veterans Parkway.
Sunnyside Tampa is in the heart of the city's primary retail corridor across from Walmart and Best Buy and just five minutes to Raymond James Stadium. It also is accessibly located just off the I-275.
Sunnyside Panama City Beach will be opening in a few weeks located a few blocks from scenic Hwy 30A, which is accessible to locals, commuters and guests of numerous beachside resorts.
All dispensary store hours are 9am – 8pm, Monday through Saturday, and 9am – 6pm Sunday.