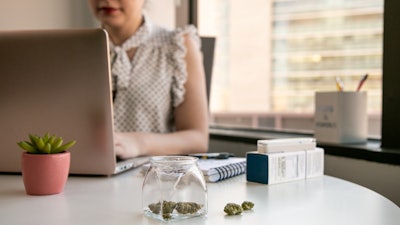 iStock
Rooted Group has officially launched its wholesale marketplace, Rootedconnect.
Effective immediately, Rooted Group has opened up its wholesale marketplace so that all retailers can find and order their favorite cannabis products.
Rootedconnect offers backend services to cannabis retailers across the state of California. Rooted said it realized that ordering and receiving products in a timely manner is one of the biggest hiccups for a cannabis retailer. Using the relationships that it has built over the past few years, Rooted has access to brands that many retailers do not.
"Our WHY is very simple, How do we make the industry more fair? We believe that ordering product is the primary step in the successful journey of the retailer. Unfortunately, the way things work now, this step is filled with inefficiencies that no other product-driven industry faces," saud Matthew Ehorn, Communications Director of Rooted Group. "Seeing this issue immediately, we have been constantly refining our Members' ordering process and now feel that we have a solution that all Retailers can benefit from."
Rootedconnect operates like that a traditional marketplace. There are products that the Rooted logistics team delivers which get delivered next day, and there are products that are product listings in which the brand and its distribution team deliver. Having a mixture of the two, while Rootedconnect staff always tracking the order has been the most effective approach.