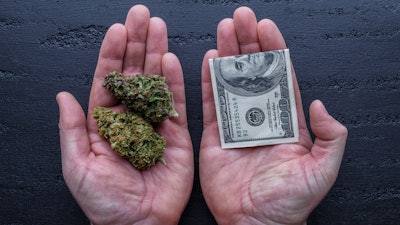 iStock
SNDL has entered into an agreement of purchase and sale with Superette, pursuant to which it proposes to acquire substantially all of the business and assets of Superette through a hybrid asset purchase and 'reverse vesting' transaction.
The assets to be acquired under the Stalking Horse Agreement include six Superette retail locations within Toronto and Ottawa. Superette sells cannabis and non-cannabis branded merchandise and has developed a prominent position in the Canadian retail cannabis landscape through its experiential and localized retail experience. The Stalking Horse Bid also provides for certain intellectual property rights to white-label products under the Superette brand.
"We are excited by the opportunity to bring stability to the Superette retail business during the CCAA Proceedings," said Zach George, Chief Executive Officer of SNDL. "The Superette team has worked tirelessly to create an immersive and differentiated experience within the cannabis community and the bid seeks to further solidify SNDL's position as a prominent multi-banner cannabis retail operator. Through the CCAA Proceedings, we are committed to supporting Superette through the restructuring and ensuring the continuity and preservation of the Superette experience consumers have come to know and love."