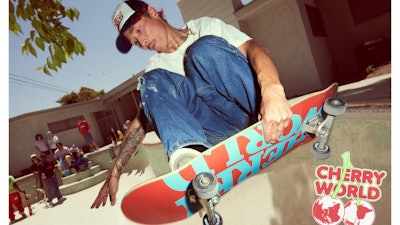 Cherryworld
Cherryworld today announced an exclusive partnership with Kiva Sales and Service (KSS), a sales and distribution platform offering dispensaries a suite of curated brands, to launch its brand of indoor flower, fashion apparel and accessories into the California market.
At launch, Cherryworld will offer a full program of retail support including budtender training, providing of 1g nuggs, 2pk .35g preroll as well as select fashion apparel, accessories and merchandise. Cherryworld packaging is color coded by strain type, pink / hybrid, bright green / sativa, black / indica, which makes them entirely unique from any other KSS brand.
Kiva Sales and Service has experience elevating new products, while offering a approach to connect with new, untapped cannabis consumers. This new partnership will accelerate expansion of Cherryworld throughout California via strategic deployment of distribution resources, and an integrated sales approach between Cherryworld and KSS sales teams.