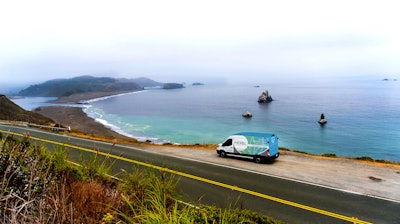 HERBL
B&R Labs, large cannabis extract manufacturer in California, has entered into an exclusive distribution partnership with HERBL to distribute the company's Kinda High and Cosmic Fog Cannabis Co. lines of disposable and rechargeable cannabis vape pens.
Located in Long Beach, B&R Labs aims to provide raw materials and products to the recreational and medical cannabis industry. Collectively, its team has more than 50 years of experience in laboratory science, engineering and manufacturing. When creating Kinda High and Cosmic Fog, B&R wanted to ensure that it touched every aspect of its products from vetting single-source cannabis to final extraction and packaging.
"From day one in the cannabis space, it was a top goal of ours to work with HERBL for the distribution of Cosmic Fog and Kinda High. Our core values of safety, quality, and progress align perfectly with HERBL and who they are as a company," said Robert Crossley, founder and CEO of Cosmic Fog and Kinda High. "Our team has worked tirelessly bringing our products to every possible consumer and patient throughout the state. HERBL's massive reach and high level of service makes them the perfect partner to power our brands throughout California."
"The HERBL team is constantly on the lookout for the most innovative brands to welcome to our portfolio," said Mike Beaudry, founder and CEO of HERBL. "We are honored to be among B&R Labs' first partners to scale in the cannabis space. B&R Labs' brands Cosmic Fog Cannabis Co. and Kinda High are of the highest quality and safety standards and we're looking forward to seeing them on the shelves in the largest cannabis market in the country."
B&R Labs holds an active California Department of Health Manufacturing License. With the company's state-of-the-art equipment and innovative extraction methods, it provides service to licensed cannabis brands through the state.