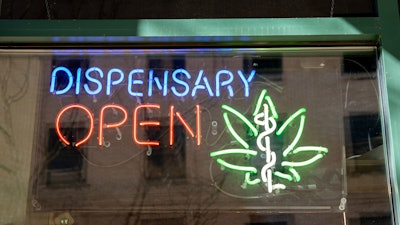 iStock
Ascend Wellness, a multi-state, vertically integrated cannabis operator focused on bettering lives through cannabis, has announced the opening of its Scranton, Pennsylvania dispensary for medical patients only.
The new dispensary will take a similar approach to outlet stores across industries and will cater to patients by offering quality products at everyday low prices. Ascend Scranton is the first of six expected Ascend dispensaries to come online in Pennsylvania over the next few years. As of May 2022, Pennsylvania has more than 700,000 medical cannabis patients registered, with Scranton being the sixth most populous city in the state.
"Ascend is thrilled to open dispensary doors in Pennsylvania, an exciting emerging market in medical cannabis," said Frank Perullo, interim co-CEO, president and co-founder of Ascend Wellness Holdings. "With its bustling commerce and strategic location in the northeast, Scranton is the perfect city to establish our roots in the Keystone State. Our team is honored by the support of the people of Scranton and is eager to begin to serve the medical patients of the area."
"Pennsylvania's medical cannabis space is a burgeoning market, projected to exceed $1 billion in sales in 2023," said Daniel Neville, interim co-CEO and Chief Financial Officer. "From our premium flower to our top vape selection, Ascend Scranton will provide the finest products at accessible prices to patients. The Ascend team is proud to join the Pennsylvania cannabis community as we ramp up operations in the Electric City."
The Ascend Scranton location features 3,000 square feet of dispensary floor space. The dispensary's six registers allow for easy and efficient checkout, with knowledgeable and friendly budtenders available to serve all patient needs. The location also has one consultation room for private patient appointments.